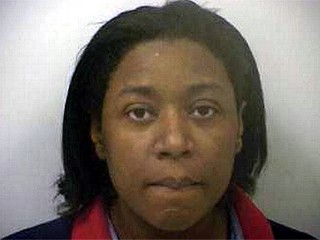 Rozita Swinton: For fucks sake they couldn't even spell "Rosita" right.
Her previous history
Posted: 1:30 PM- A Colorado Springs woman suspected of prompting a raid on an FLDS ranch in Texas is scheduled to go on trial in January on an unrelated misdemeanor charge of making a false report in Colorado.
Rozita Swinton has not been charged in connection with the April 3 raid on the Fundamentalist Church of Jesus Christ of Latter Day Saints ranch near El Dorado, in which she allegedly pretended to be a pregnant 16-year-old girl. More than 400 children were removed from the polygamous sect, but have since been returned.
The 33-year-old woman will be tried in Colorado for allegedly posing as a young woman who claimed she was being sexually abused by a relative. The trial in El Paso County Court is set to begin Jan. 6 and is expected to take three days.
The Texas raid was triggered by calls to the NewBridge Family Shelter, where staffers spoke with someone who identified herself as Sarah, a pregnant 16-year-old girl being abused by her husband at the ranch. Colorado Springs police confirmed that numbers from phones in two calls to the shelter matched phone numbers used by Swinton. She remains under investigation in Texas.